Hi! It's December! I believe we last met in October, when I was telling you a story about Norway. I'm skipping several chapters (again) in order to update you on more recent happenings, specifically our pre-Christmas trip to Prague (the ancient city of). Prague is a dang old town - it started in the 11th century or so, and even the "New Town" goes back to the 1400s. As our guidebook said, when in Prague, never trust the word "new." Highlight: best hot mead ever!

The Praguers have a pretty high opinion of their city, too - they've been calling it Mater Urbium, the Mother of Cities for several centuries. The picture here is of the famous Astronomical clock from the 1400s, the Old Town Square, and the Týn cathedral.
The main reason I'm being so prompt about all this, however, is what we saw outside of Prague in the town of Kutná Hora. Absolutely the best part of our trip was seeing the ossuary there. This "bone church" is decorated with the bones of roughly 40,000 people, most of whom died in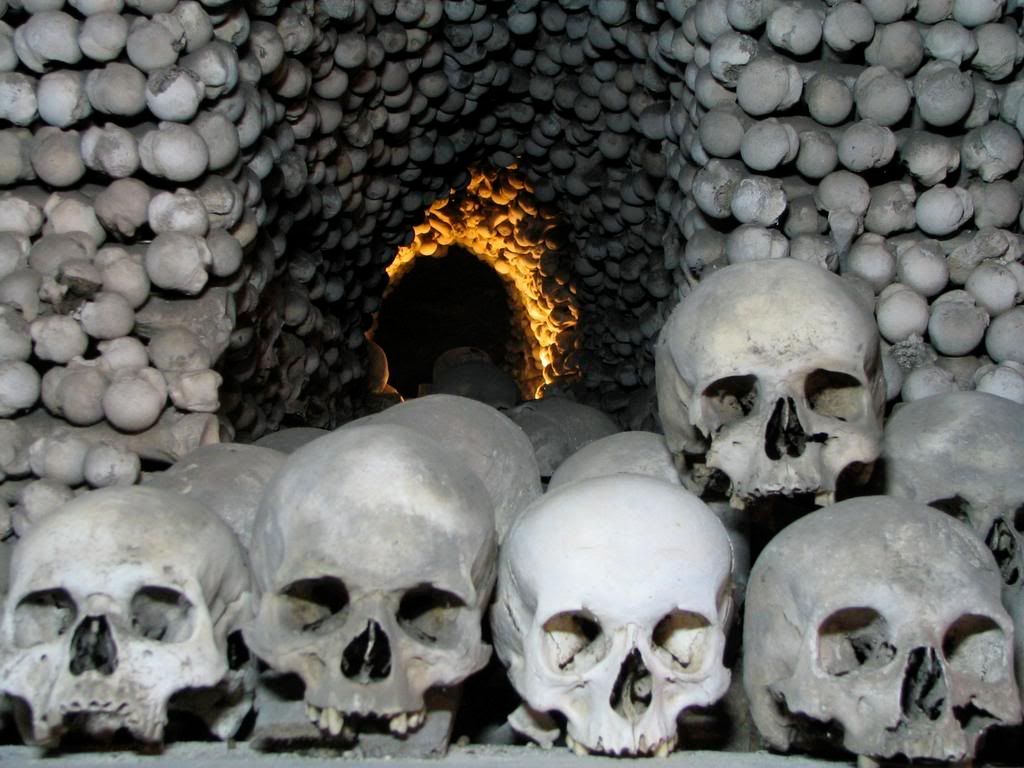 a plague in the 14th century. The collection includes four free-standing bone pyramids, huge bone vases, a bone coat of arms (note the bone raven in the lower right-hand corner, pecking at the eye of a skull), and a bone chandelier containing every kind of bone in the human body.



There are a couple more pictures from Prague that I think are worth posting: One from the TV tower with giant babies, and the other from a cool baroque cemetery. As usual, more pictures are available from Heather's Photobucket page here.